Wine and Dine in Pure Sophistication at Kagi Maldives!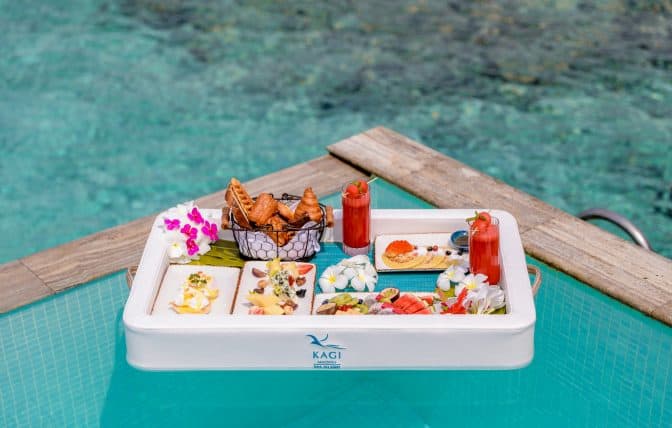 Indulge your senses with joyful culinary journeys designed to be delicious, fresh, boldly flavored just for you at Kagi Maldives. The secret to compliment your wine and dine at Kagi Maldives is to blend a dash of socializing into the recipe while appreciating the magnificent surroundings at the restaurants and bars.
The Nourishing Complex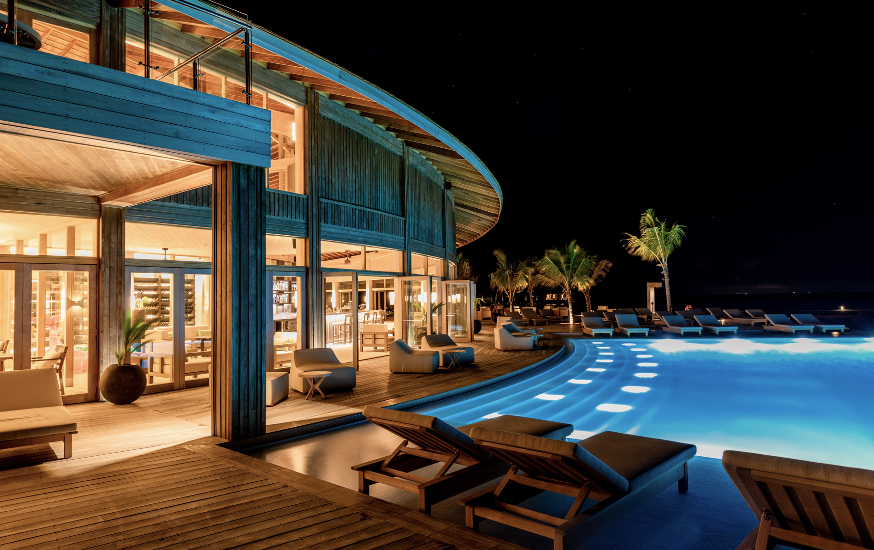 At the Nourishing Complex you can delight into an array of luxury indulgences and nourish your soul with mouth-watering epicurean creations by the culinary masters. This classic two-story architectural masterpiece is located atop of the Indian Ocean and brings to life a space where one can placidly connect and socialise without being crowded but also be private without feeling isolated.
Ke-Un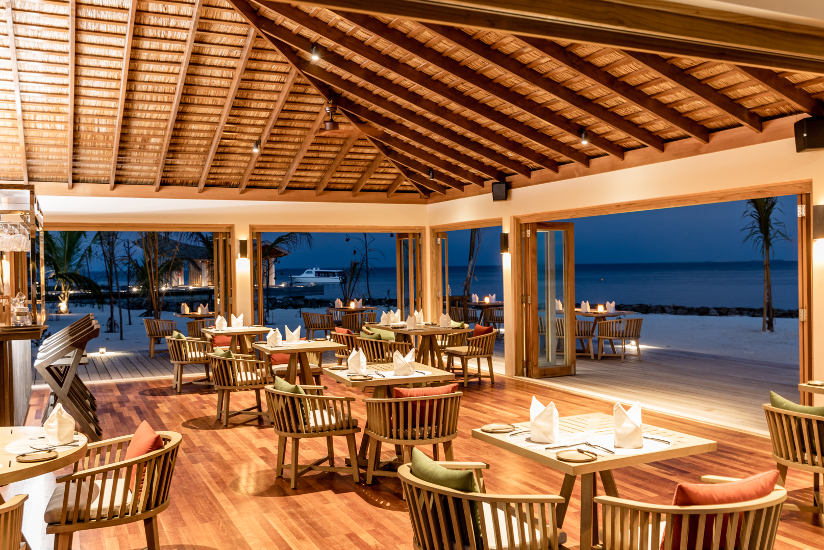 Ke-Un brings to life a 'Pacific Rim' fusion cuisine experience which takes its inspiration from the geographical 'ring of fire' surrounding the Maldives. From the highly spiced and fragranced cuisine of East Asia to the bold, fiery flavors of South America and Oceania, here you can revel into good food prepared with the utmost attention whilst appreciating quality time with your companions.
Noo Faru
Noo Faru provides the perfect setting for the extensive breakfast and dinner buffet with views over the pool and the Indian Ocean. You can experience the variety of international cuisine, skillfully prepared using the finest ingredients and fresh herbs.
Nonna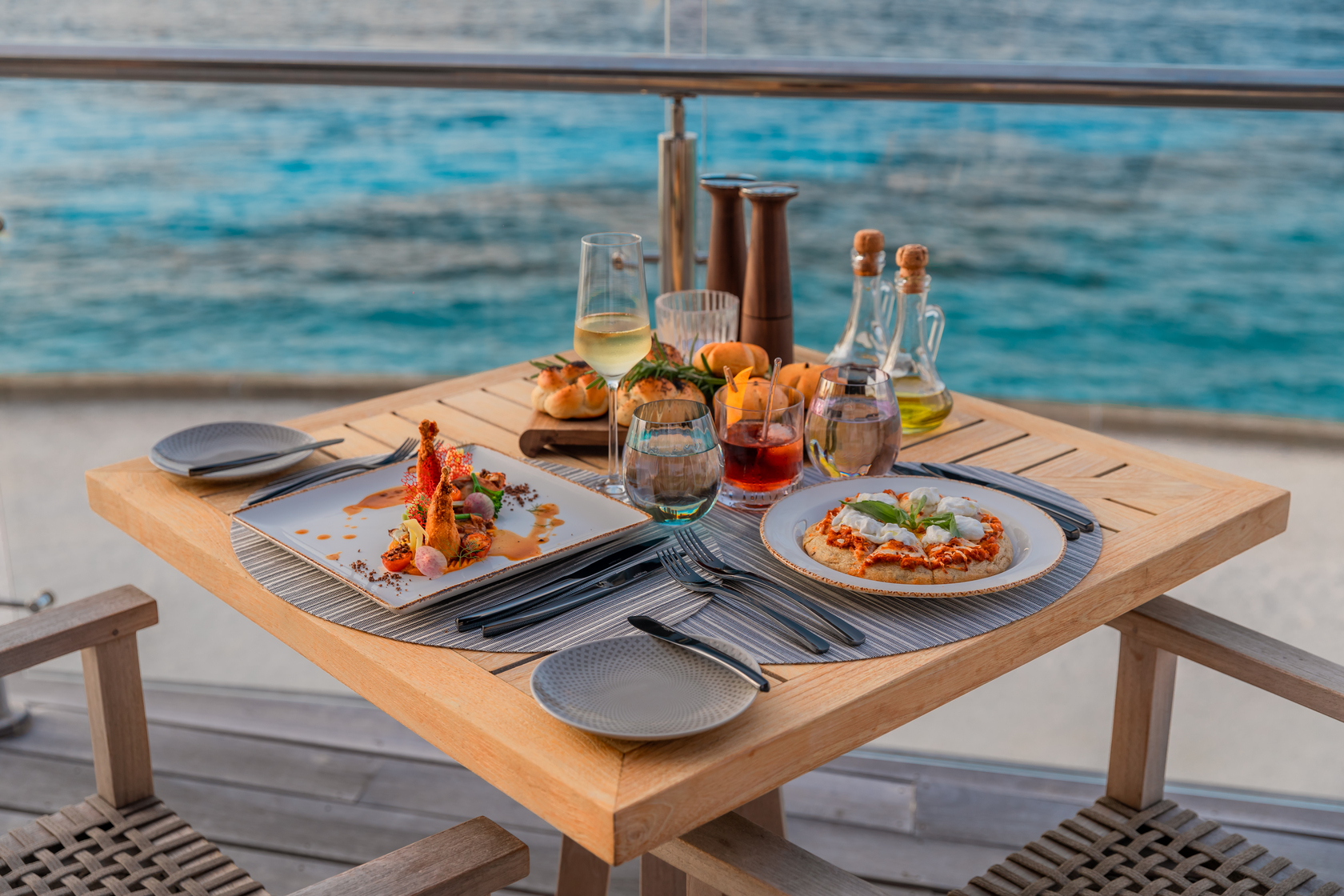 Inspired by the rich heritage of Italian cooking as passed through the generations, Going to brings to life an amazing fresh and natural sourced ingredients transformed by the simple alchemy of the kitchen team into bold, heart-warming authentic Italian dishes, alive with flavors.
The Spa Corner
Set at the heart of Baani Spa surrounded by the turquoise ocean. Spa offers a casual menu throughout the day, from raw and greens to sushi and light mains. The soothing ambience of the Spa Corner is a perfect complement to the day at Baani Spa for pure relaxation
Wine Cellar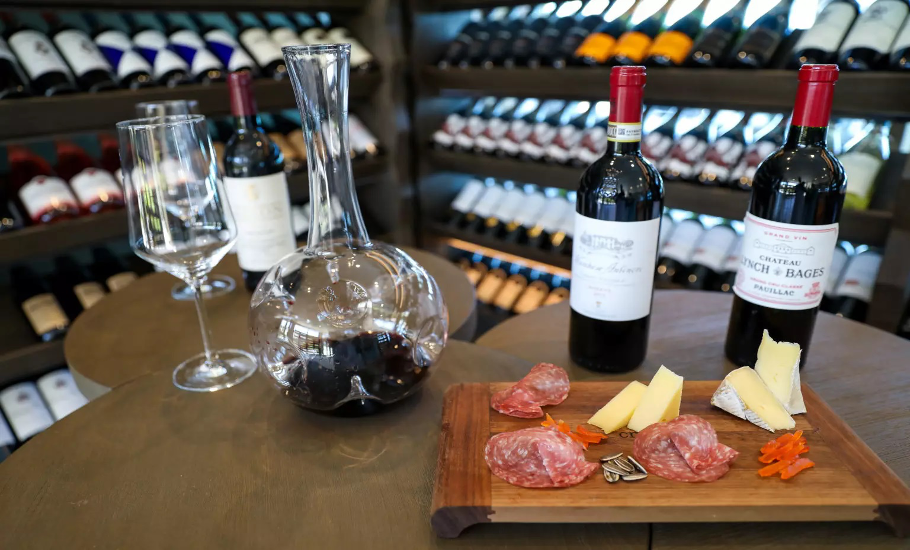 Kagi Wine Cellar offers hand-picked collections which includes the world's most luxurious bottles from the country's most prestigious estates. Celebrate the occasion with style and class and select from a range of vintage collectables.
For more information, and to book your stay, visit https://kagimaldives.com