World Health Day Celebrations at Fairmont Maldives Sirru Fen Fushi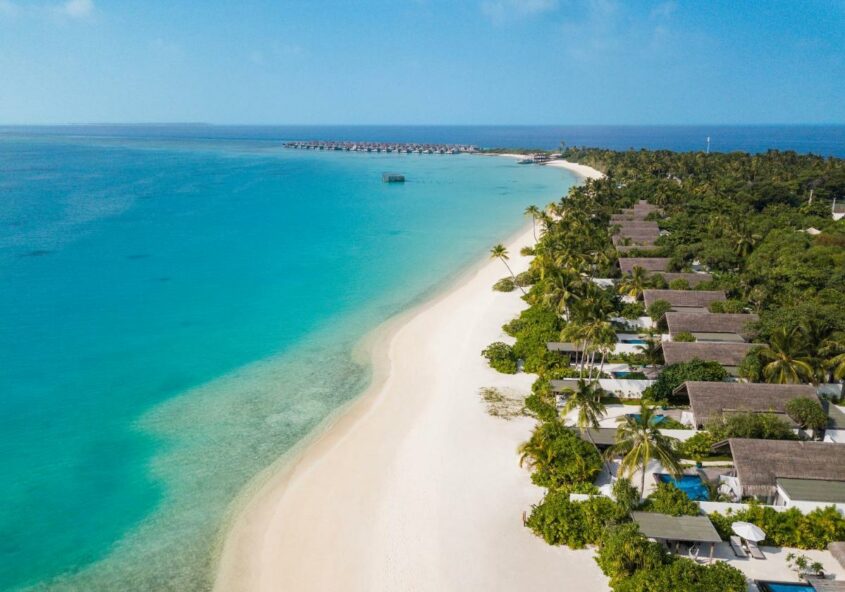 Shaping a future where travel unlocks a life lived limitless, Fairmont Maldives is an exceptional, unforgettable place where occasions are celebrated, stories are written, and moments are turned into memories.
Sustainability and Wellness are the key factors of Fairmont Maldives Sirru Fen Fushi and teams always strive to work towards healthier lifestyle. Considering the realities of climate change and its threat to human health, this year's observation of World Health Day on 7 April 2022 challenges everyone to reimagine the world for a healthier tomorrow.
To support the importance of the unparalleled value of good health, heartists of Fairmont Maldives have prepared a set of outdoor activities with lifelong wellness benefits by inspiring all guests to join the Bootcamp class, participate in awareness programme, as well as to have some simple and fun activities. Bootcamp class will be a 45 minute Fitness and Wellness journey curated by infamous resident instructors James and Andrea.
Fairmont Maldives Resort caters to every purpose of travel and connects people with a passion for a life fully lived to the best of this idyllic destination, offering world-class hospitality, thoughtful and attentive service, and authentic Maldivian experiences.
World Health Day is a global health awareness day celebrated on 7 April every year, under the sponsorship of the World Health Organization (WHO), as well as other related organizations. The First World Health Assembly decided to celebrate World Health Day on April 7 of each year, with effect from 1950. The World Health Day is held to mark WHO's founding and is seen as an opportunity by the organization to drive worldwide attention to a subject of major importance for global health each year.
For more information visit: https://www.fairmont.com/maldives